F8 Valetta
The solar light for numerous settings, from cycle paths, car parks and bus stops, to residential and side streets.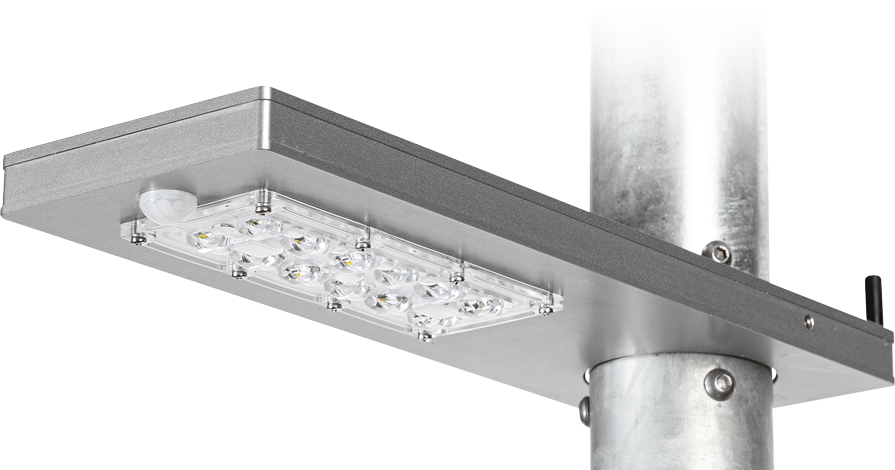 Smart light with solar energy
The F8 Valetta solar street lamp is available in three brightness levels. Depending on the location, the S or M model can be used. All lights in the Valetta series are equipped with F8 go live online control and monitoring. This enables 24/7 monitoring of the lights through remote access and offers a wide range of static and dynamic lighting scenarios – from a simple dimming function to a Smart City.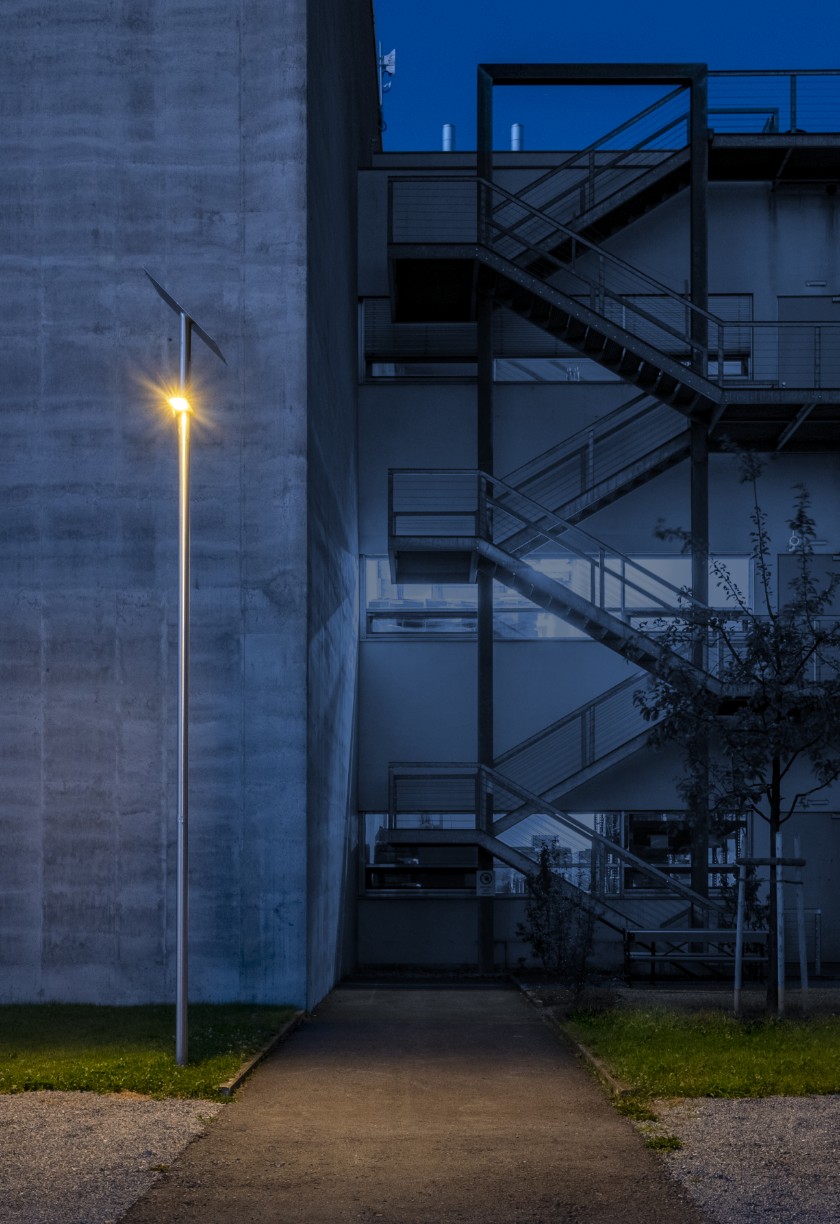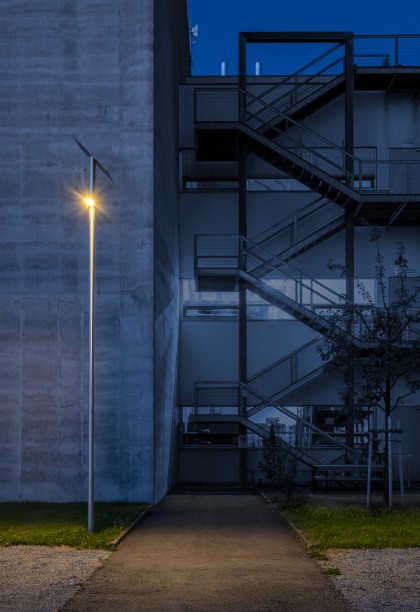 Photovoltaic module
Monocrystalline
60 Wp / 120 Wp high power
Adjustable inclination: 0°-15°-30°-45°-60°-75°
LED
| | |
| --- | --- |
| Quantity: | 1 x 12 / 2 x 12 |
| Lifespan: | >100,000 hr |
| Colour temperature: | 2200 / 3000 / 4000 K |
| Luminous flux (max.): | 1200 / 1900 / 4200 lm |
| Mounting height: | 4 / 5 m |
| Total length pole: | 4.8 / 5.8 m |
Battery
| | |
| --- | --- |
| Nickel-metal hydride (NiMh): | 13Ah/12V, 26Ah/12V, 39Ah/12V |
| Lifespan: | 12-15 years |
Extremely robust and temperature-resistant (-40° to +80°)
Charges even in poor weather conditions
Installed high in the pole, making it flood-proof
No additional battery housing or enclosures required
Intelligent battery management system as standard
F8 go live
24/7 condition monitoring free of charge
Lighting profile according to customer requirements, adjustable online at any time
Lighting on demand
Group/series connection
Frequency measurement
No additional costs for internet connection, activation or data usage
Motion detector PIR as standard
Motion detector radar: optional